To pay by check or money order, just mail $9.97 to my address below. Please make payable to: Terry Goss

Terry Goss
1921 West Hood Ave.
Chicago, Illinois 60660-2257 USA


Please include your email address.


When I receive your payment, I'll quickly email you the DOWNLOAD PAGE, to access your ebook and bonus.






Thank you for your purchase, and allowing me to help you with your mental education.


Your new mental friend,


Terry Goss
Subconscious Mind Myths.com



Terry Goss
Subconscious Mind Myths.com
service@subconsciousmindmyths.com
1921 West Hood Avenue
Chicago Illinois 60660 USA
1-800-427-2340

Another Great Product From:
"The Mental Education Company"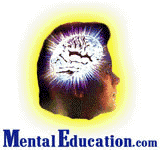 Use of this site is governed by our Terms of Use Agreement and Privacy Policy.